14 Stations (2017) was shown at Avenue Gallery Northampton as part of Point2Point - an exhibition of works by Sophie Cero, Luke Harby and Pauline Wood. Cero, Harby and Wood had all participated in the AA2A scheme at the University of Northampton and Point2Point was their cumulative show.
14 Stations (2017) consisted of three bodies of work which included fourteen monotypes, fourteen framed etchings, two halved and painted plinths with concrete, LED bulbs and cables and two bought cushions with the slogan 'Never Stop Believing' in silver lettering.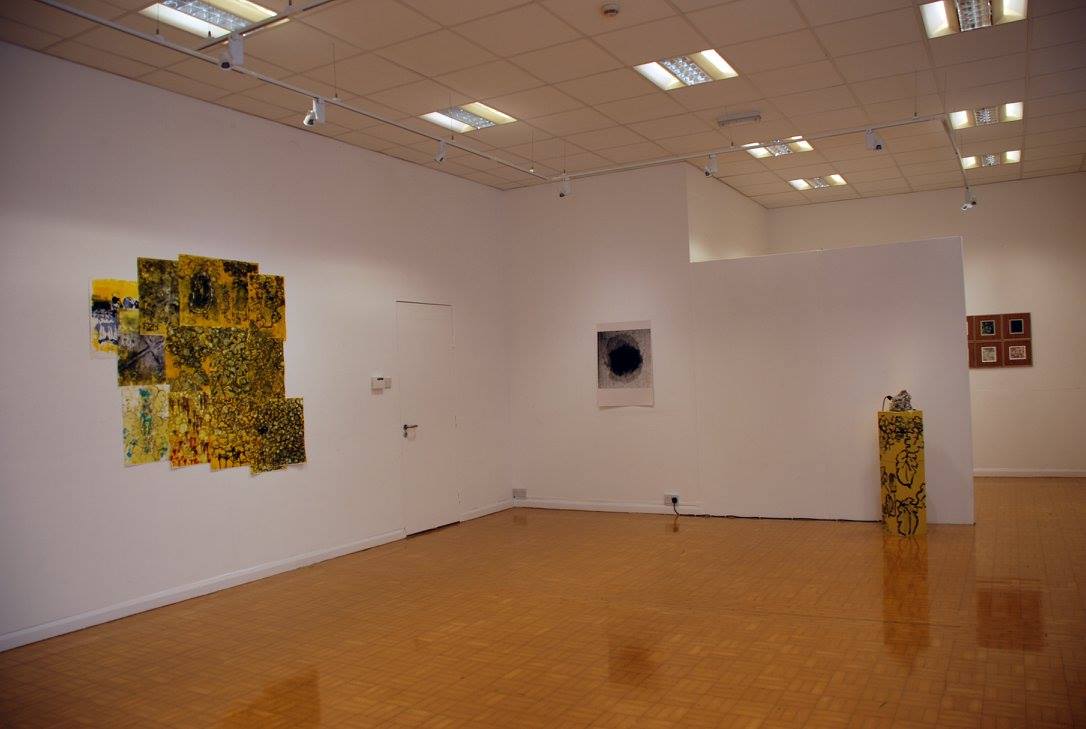 14 Stations (2017)
14 monotypes produced in succession from the same plate.
45 x 35 cm each Somerset Radiant White paper.
14 Stations (2017) 14 one-off etchings; Produced using 5 x zinc plates aquatinted, and pre-prepared chine collé. Each chine collé piece was impressed up to four times on a different plate before finally being fixed. These etchings were then framed in oak with a mock-wood vinyl coating applied to the mount. 10 x 12 cm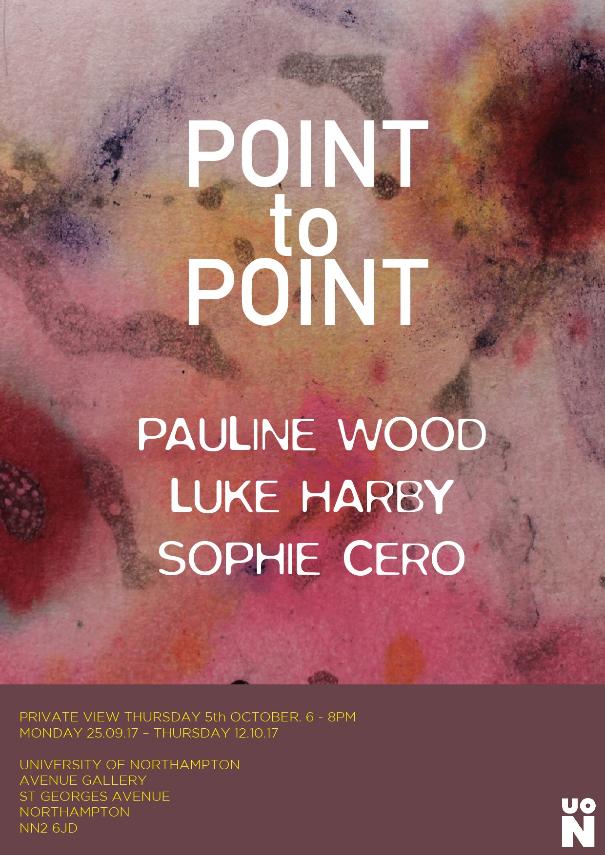 Pauline Wood © 2012 - 2018 all rights reserved